H.I.R.T.S. FIT 5-IN-1: TRAINING TAPES WITH BELT, DUMBBELLS AND CLIMBING ROPE
The H.I.R.T.S. Suples Fit is great for at home training but you can also take it outside. You will never have to miss a workout with this Suples Training System.

You can choose from our light or heavy resistance bands. Each system comes with handles, a rope, and waist and ankle straps.

With these attachments, you will be able to switch up your workouts very easily from muscular endurance training to cardio as well as core and total body exercises.

If you are always on the run, this is the system for you.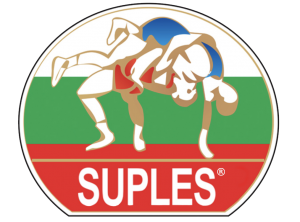 MORE VARIATIONS FOR MORE FUN IN TRAINING
The H.I.R.T.S - Suples Fit is a piece of equipment that can be used multiple times for indoor and outdoor training. It is flexible and easy to use. With this tool you will never want to miss a workout again! It's just fun.
TWO RESISTANCE LEVELS
H.I.R.T.S-Suples Fit can be ordered in two versions. You can choose between light (green) or heavy (orange) resistance bands. If you have all components of the H.I.R.T.S - Suples Fit, you are very easily able to vary your training as best as possible. From muscle endurance to muscle building, whole body, core and cardio training - all this will be possible with the H.I.R.T.S-Suples Fit.
The HIRTS Fit 5-in-1 consists of: three resistance bands, a belt, two dumbbells, a climbing rope, a fastening belt and a practical carrying bag
1 year warranty!